Glow with Bella's skin care services and at home regimen recommendations.
Our skin rejuvenation procedures such as photofacials, skin tightening, microneedling, and chemical peels will kick start your skin care routine by improving overall skin texture, elasticity, radiance, and quality of your skin.
We offer complimentary skin care consultations, specific to your needs and concerns, that will help you develop an at home regimen to maintain your healthiest skin.
Some of the lines we carry include SkinCeuticals, Revision, MD Pen and Obagi.
Our facial spa menu of treatments offers a complete line of facial care services.
Call 334-272-8116 for pricing and appointments.
Bella Classic Facial
A great place to start for Bella beginners. This treatment combines skin type specific deep cleansing, exfoliation, extractions, facial massage, shoulder massage, neck massage, and appropriate mask and moisturizer.
Bella Blowout Facial
All the benefits of the Classic Facial with the extra luxury of massage for the forearms, hands, calves, and feet.
Bella Mini Facial
Our signature Bella classic facial with the exception of massage.
Great for those short on time, but long on need of attention.
Microdermabrasion
This treatment uses a spray of micronized crystal particles to break apart dead cell surface layers, improving the appearance of sun damage, fine lines and wrinkles, scarring and other skin-related concerns and conditions.
Dermaplane
A physical exfoliation of the face using a sterile surgical scalpel that removes the top most layer of dead skin and is followed by a mild chemical peel. The results are a healthier, brighter skin with fewer lines and deep wrinkles.
MD Pen Microneedling
Delivers thousands of micro-injuries to initiate the body's wound healing process. Creates new healthy cells and produces organized healthy dermal tissue such as collagen and elastin.
Skinceutical's Advanced Corrective Peel
Dramatically diminishes the appearance of discoloration, while smoothing texture, and refining the appearance of pores, to restore a brighter more clarified skin tone.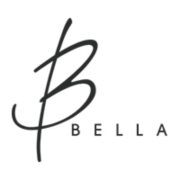 A Bella Gift Certificate is ALWAYS the Perfect Gift!
Skin Rejuvenation (SR)
A fast versatile hand piece designed to remove brown spots, red splotches and rosacea, scarring, as well as reduce pore size, eliminate and reduce wrinkles and improves the overall texture, evenness and quality of your skin. All of this with no downtime!
Skin Tightening (ST)
Designed for deep dermal skin tightening on all skin types. A unique, patented hand piece, which creates heat-induced collagen shrinkage, skin tightening and texture smoothing.
Hair Removal (HR)
Designed specifically for fast and effective hair removal.
Special Occasion Consultation
Indulge in a makeup consultation and make a plan for your special occassion.
Ready for a routine change, we can help there also! Stop by Bella or make an appointment with one of our talented makeup artists and refresh your look today!
Bridal Consultation
This special service for the bride-to-be includes an hour long initial cosmetic consultation as well as complete makeup application on the big day.
Brow
Lip
Cheek
Chin
Face
Additional waxing services available upon request.